It's the Sweetest Ride EVER!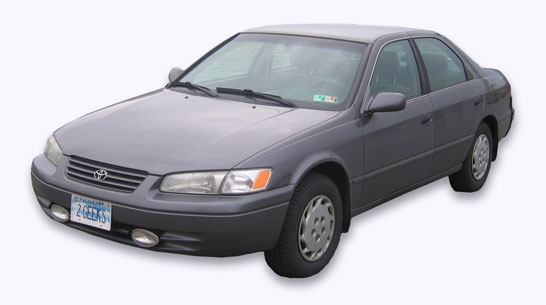 Specs
We know you're jealous.
You're cruising in style when you're driving a 1998 Toyota Camry LE.
For those who need to know…this puppy has got a 2.2 Liter, 4 cylinder, 133 horsepower engine.
Oh Yeah. It's smokin', baby. It smokes so much, it's menthol!
We're not sure if it's going to make it, but at least it gets 30 miles to the gallon on the highway.
And it's got an XM radio in it.